Week 2 – Day 1 // Skibno and Koszalin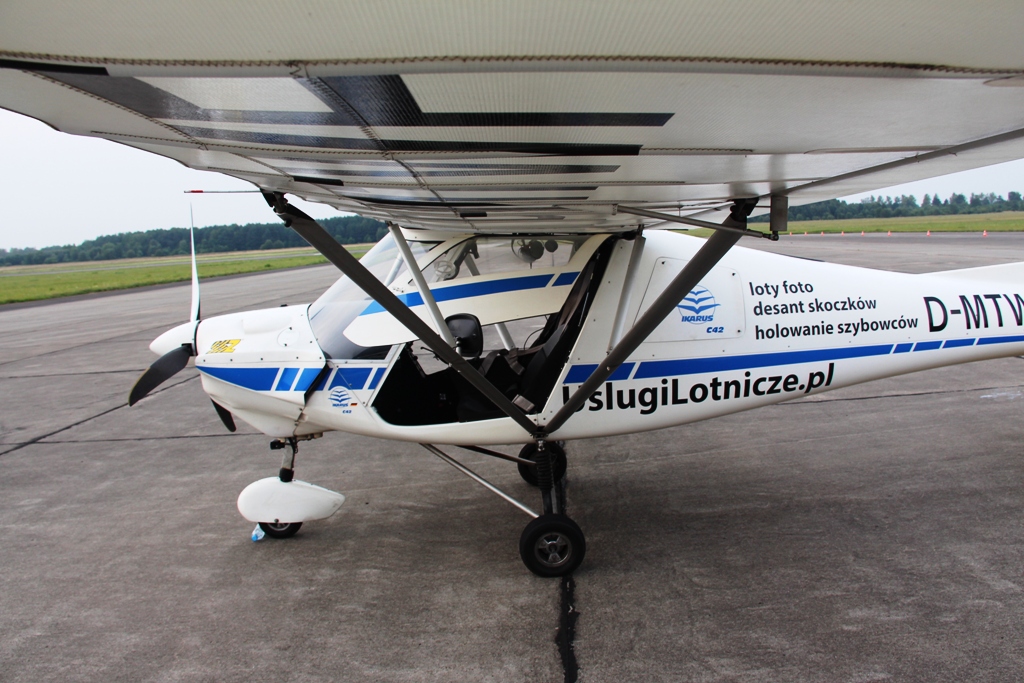 It is no overstatement to say that today, Monday 14t September, has probably been the best day of my life. We were promised an action-packed day of adrenaline pumping activities, and boy did the people at the Regional Tourist Information Centre – our day's organisers – deliver!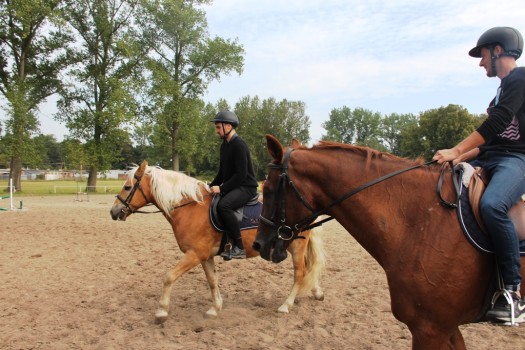 We hit the road at 8am, and, with our best John Wayne impressions, announced the destination as the horse riding club in Skibno, with a television crew from Telewizja Polska in tow.  The estate was expansive and beautiful, housing roughly 50 horses of all abilities. Paweł Spisak, three-time Olympian, was our host for the morning, as we set about enacting our favourite Western movies, under the watchful eye of the stable's trainers. My horse was aptly named Boris, due to the fluffy, blonde hair that trailed down its back; Marcin rode Chorał – a taller, more elderly horse.
Starting brightly, Marcin and I mastered the ability to walk in clockwise circles, all the while guided by a trainer who held a lengthy lead. Next, we took both reins and command, and proceeded to slowly trot with our horse, learning correct technique and getting a feel for life in the saddle. "You'll be ready to gallop soon", called the trainer – half laughing, but fully serious. I was in no way ready to gallop, but the horse took initiative and broke into a faster pace, as I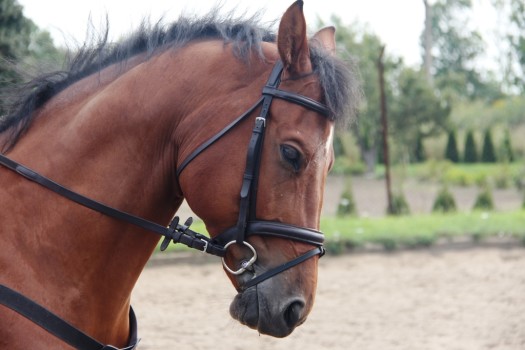 gripped the reins for dear life. Fortunately, the term 'gallop' was mistranslated; instead, we broke into a rhythmic canter around the sandy paddock. It was a wondrous union: Man and Horse; Matt and Boris; petrified globetrotter and flippant creature.
Our lesson came to a natural culmination after roughly thirty minutes; our calves, as well as our morale, felt the strain of the physical exertion, and concentration began to lapse. We unsaddled our steeds and brushed them down, before heading to the dressage arena at the far end of the land, where Paweł demonstrated his mastery. We witnessed the elegant horse trot in all sorts of different directions, as if dancing to an inaudible song, before bidding our farewell to the hospitable family at Skibno stable and heading to the culturally rich town of Koszalin for lunch.
The ultra-chic City Box restaurant in the heart of the town, which opens out onto the central square, doubles as a music venue in the summer months. Prawns drizzled in a sweet chilli sauce for starter; mound of delicious chicken salad, complete with rasberries and goat cheese, for main.
Next, our trip to the motor racing centre in Koszalin quickly got our adrenaline pumping, as well as rubber burning and smoke blowing. We were informed that we were to experience drifting in souped up cars, as well as a further, more unusual means of getting from A to B.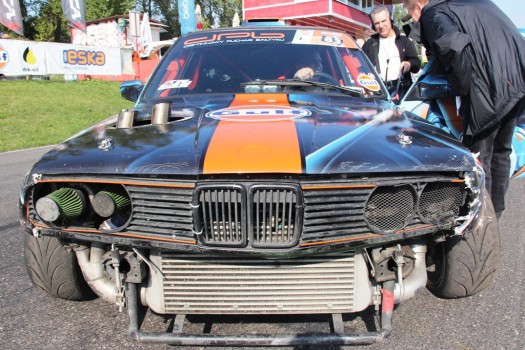 A monster of a car pulled up at the start line, and out stepped a young male driver who couldn't have been older than my paperboy back home. We shook hands – a symbol of trust, which belied how nervous I was to be sideways in a car, as it careered around a hairpin corner at 80 kph – and I jumped in the bucketed seat. The whole of the car had been stripped to shed unnecessary weight. Throughout the entire journey, the young driver did not mutter a single word; I, however, expressed a most colourful array of words. The rush was unreal! I felt like Vin Diesel in The Fast and the Furious, just with more hair. When we got back, we found out that the drift racer, who seemed to feel most natural travelling at the speed of sound, had no driving license!
We then each took it in turns to be driven in a modified BMW, which defied the laws of gravity and circuited the track on just two wheels! Marcin was first up. Fortunately for him and his driver, who took three attempts to get the car onto three wheels, there was a large frame jutting out from their BMW. Mine, however, had no such apparatus; although I was reassured by Kacper – my driver – that we wouldn't need it. I struggled to believe him, basing my decision on the smashed wing-mirror to my right. After two laps of the track, on just two of the wheels, my internal organs felt as if they'd shifted to the left-hand side of my body, but it was so much much fun! 
The final experience of today's busy schedule brought us to Koszalin Aero Club and was one which I'll never forget. I'd been eagerly awaiting the moment we'd leave solid earth and take to the sky, since I'd heard about plans for us to do so. I could write for hours on the exhilarating feeling of being above Earth in a small plane, but it would fail to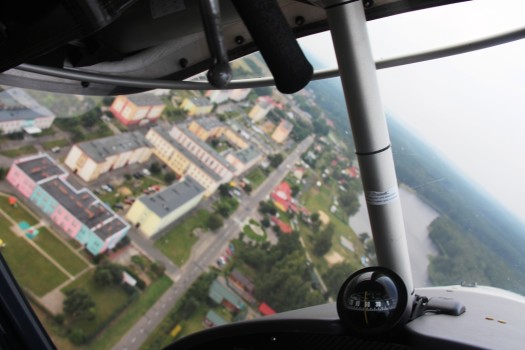 convey just how spectacular it really was. Marcin was elected to fly with Uwe Zimmerman – an experienced German stunt pilot, with a glimmer of crazy in his eye – in his Extra 200 D-EEMT stunt plane; I opted for the tiny Ikarus CY2, piloted by Prezemek Uisniewski. I'd always wanted to fly in a small plane; after flying today, my expectations were exceeded enormously: the scenery was incomparable; the excitement was almost tangible; and the sensations were truly addictive. We soared around the area for approximately 20 minutes, passing over stunning forests and lakes, before touching back down. Marcin was evidently struck by the impact of G-force, his face turned red due to burst blood vessels!
The drive to our hotel was made with broad smiles on our faces after a long, but truly remarkable, day. The video footage of Monday's adventure is a must-see indeed!