Week 2 – Day 4 // Jarosławiec
Marcin and I ate breakfast in the elegant dining room of the Gościniec Zamkowy hotel, sat beneath a stunning antique clock, which ticked with a fittingly distinguished tick and counted down to our departure for Jarosławiec, or, as it's better known, the Peninsula of Sun – a touristic seaside haven with copious amounts of character and a 7 km stretch of golden sand.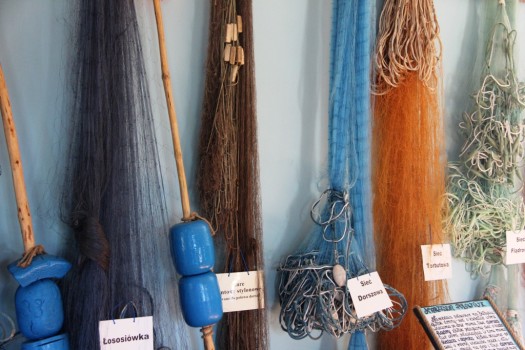 Following our trips to the seaside towns of Mielno and Darłowo, we drove to Jarosławiec eagerly, with a vague understanding that a we'd enjoy what awaited us. For most of the journey, Marcin attempted to teach me how to pronounce the name of the town; unfortunately, he and I both failed.
After tasting such a delicious array of fish dishes while in Poland, it seemed only right to learn a bit more about the industry that feeds the nation, and so we headed for a converted fishing hut, which has been converted to a fishing museum by Leszek, who personally shows tourists round. Originating with one passionate man's hoard of antique fishing collectibles, and culminating in the opening of an interactive space in which one can fully discover the industry, the fisherman's museum is both an educational platform and an entertaining attraction. We whiled away an hour or so getting hands-on with the interactive exhibitions, reading books and posing next to life size statues of fisherman, obviously.   
Jarosławiec has a knack for dispelling  that tired hypothesis, which has long plagued the tourism industry and postulates that museums are dull. We were fascinated with the exhibitions on offer at the fisherman's museum; so too were we captivated by the Amber Museum, which was the next destination on a delightful Thursday morning in Jarosławiec.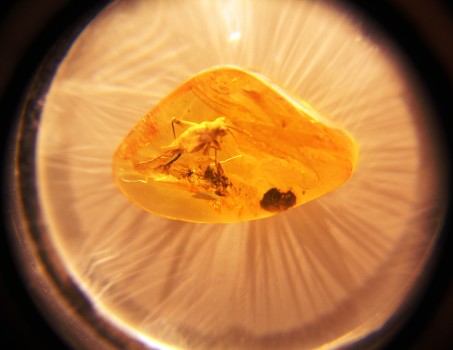 More than 40 million years ago, the region now covered by the Baltic Sea was a land mass, named Fennoscandia. Due to high volcanic activity on the continent, the tell trees that grew on Fennoscandia produced an excessive amount of resin. Over millions of years, this resin fossilized, and is now known as amber, and is worn as jewellery around our necks and on our fingers – bizarre when considered.
The Amber Museum is built to resemble the primitive forest landscape in which this resin was produced. A tall tree occupies the centre of the room, through which tourists pass as they explore the museum. Different amber samples sit in glass cases around the central room, including the second largest chunk of amber in Poland, which weighs a staggering 2906 g. From the forest, tourists are lead into a recreated amber mine to learn about the various excavation processes. I was completely unaware that amber was mined in the region at all, but then again, I've come to condition myself not to be surprised when discovering new things about the fascinating country of Poland.
This led us nicely onto the picturesque beach, on which we successfully put our amber sifting skills into practice. Rhythmically, like that ticking antique clock, the Baltic Sea washes a huge deposit of amber onto the Polish coastline. It is estimated that ancient Fennoscandian forest will yield approximately 100,000 tons of amber; Marcin and I left the stunning beach of Jarosławiec with roughly 5 g worth of the pretty material, as well as sandy hands.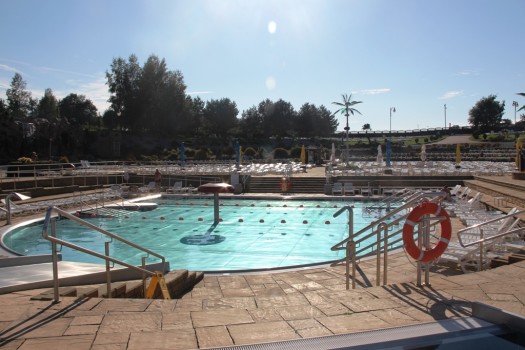 Our time in Jarosławiec was wrapped up hastily, at which point we headed to the Health Resort & Medical Spa – Panorama Morska – for a much needed break; or so we thought, until we discovered that our hotel doubled up as an aqua park, complete with rapids, slides and a luxurious wellness suite!
Marcin and I wasted no time in getting wet, taking a dip in the jacuzzi to pass time until aqua aerobics had finished. The aqua park offers both inside and outside pools, but, being the wimps that we are, Marcin and I only swum indoors. Like kids in a candy shop, our eyes widened at the sight of the 4 hot tubs and saunas that were as big as an entire studio apartment. Our wellness was well and truly catered for.
The hotel also offers physical rehabilitation facilities, beauty treatments, a hair stylist, massage and a gym! Marcin and I will be kept busy up until we depart.
As I write this final paragraph, I'm sat on the veranda of our cabin, audible is the sound of the heavy rain lashing against the roof above. Tomorrow, we head back to the big smoke! Find out what we get up to on the journey back to Szczecin by reading the blog tomorrow night, and watching the video the following day.
---
Marcin's video from today: