Week 4 – Day 5 // Kamien Country Club
There's something so invigorating about a Jacuzzi early in the morning, which prepares oneself for the toughest of days. This is how my morning began in the luxurious spa at the Trzy Wyspy Hotel, but the ensuing day at the Kamien Country Club was more relaxing still.
Leaving the hotel at roughly 10:00am, we headed for the ferry, which was to transfer us across the river Świna and set us on route for the Country Club in Kamień Pomorski. We were slightly pushed for time as we approached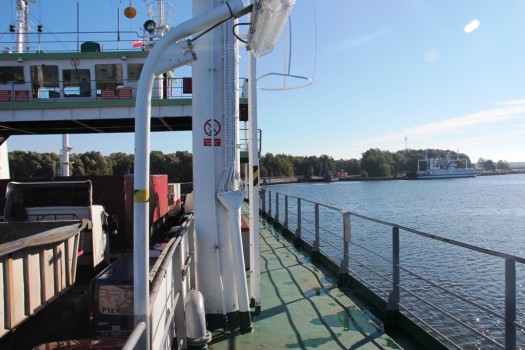 the ferry; it seemed to sit waiting for us, however, as we raced over the ramp and wedged our car in a tight gap at the rear, like a dramatic scene from an action film. We'd be donning our most eccentric trousers and polishing our
swings in a game of golf. A relaxing day was extremely appealing to us after such a busy period. Despite only ever played golf on a few occasions, I was keen to do my country proud by playing well. 
The car cruised down lengthy, straight roads, which were tunneled by lines of trees, as we enjoyed the sunny conditions. The music blared from the radio, our windows were rolled down, and the scenic Polish countryside seduced us with its beauty. It was phenomenal golf playing weather and we were eager to engage in some  fiercely competitive friendly competition.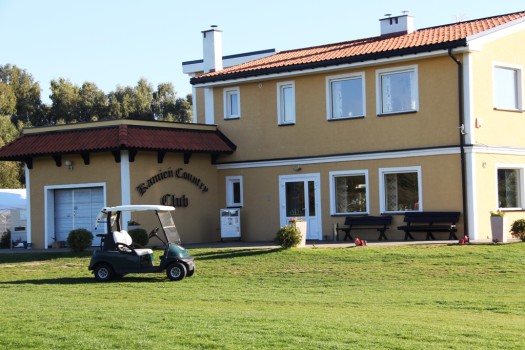 Arriving at the idyllic location, we were greeted by the sight of immaculate fairways, an inviting club house and a busy driving range. We met our host – Wojciech Wasniewski – who greeted us with a handshake and a friendly manner. Now a coach at the golf club, the professional golfer has previously studied applied golf management studies at Birmingham University in England, so he was more than qualified to teach Marcin and me some pointers; whether his patience would allow it or not was yet to be determined!
We began by practicing our swing on the driving range, hitting ball after ball until we managed to hit a vague pattern of consistency. We were surrounded by professional-looking golfers, and so our casual attire mirrored our garish techniques in highlighting our inexperience. Nevertheless, we were keen to borrow a buggy and embarrass ourselves on a real golf course; the glorious weather increased the beauty of the backdrop, luring us away from the safety of the driving range. We journeyed from hole to hole on an electric buggy, which drove like a go-kart, meandering around trees and saving our weary legs.
Our first hole went abysmally: failed swings, bushed balls, and a very high stroke count.
Our second hole was equally as disastrous: I confused my ball with one belonging to an older gentlemen, who vented his frustration in Polish to Marcin.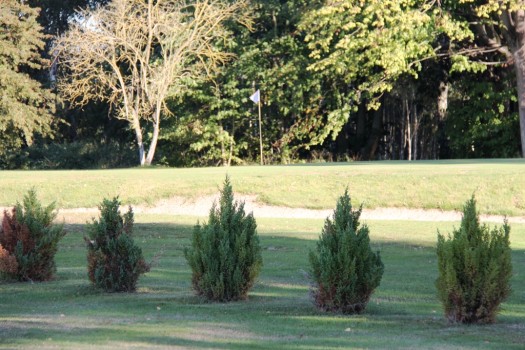 This general trend continued for approximately 9 holes, with the odd good (or lucky) shot interspersed throughout. It must be said that our golfing talent was not the central attraction of our morning on the course; the astounding setting overshadowed all other aspects of the game in boosting our enjoyment. There was stunning lakes withbulrushes, which impeded our route to the holes; dense wooded areas which, through ricochets, aided our route to the hole; and the searing hot sunshine, which rewarded us for our sporting efforts.
Although we were both rather poor at the game, we enjoyed our morning on the course immensely.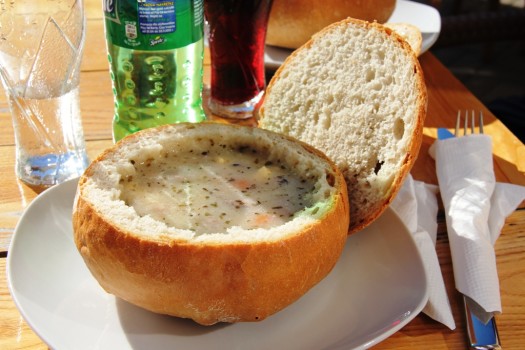 The physical exertion developed our hunger, and so we headed back to the clubhouse for a delectable meal of zurek, served in bread, and a chicken dish.We dined outside, on a pleasant patio, surrounded by resting golfers who sought refuge from the intensity of the sun. Replenished, we were eager to return to the course, where Wojciech was to give us a lesson and demonstrate how it should be done.
We requested the most picturesque hole, and proceeded to drive in procession until we arrived. Wojciech suggested pointers to improve our techniques, before demonstrating how the game should be played. His ball flew a great distance – far greater than we imagined possible – and nestled itself nicely on the fairway. The round concluded with two lost balls and two damaged egos, but it was fascinating to see Wojciech in action.
After more practice on the driving range, and more driving on the course, we left the country club and headed for our accommodation – Frajda Ośrodek – which sat in a sleepy lakeside town called Czarnocin.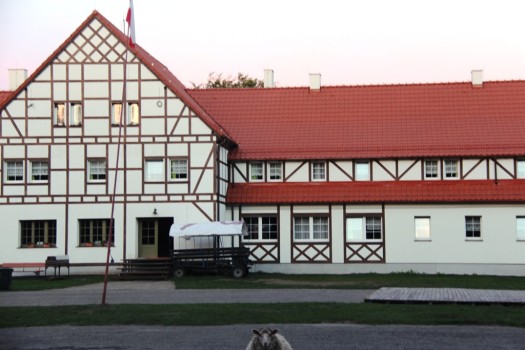 The stunning, grand building, which resembled a traditional farmhouse, or something similar, was completely empty, due to the low-season. It is normally occupied by activity groups, and is used to educate young people on the great outdoors. Horses grazed in a nearby field, sheep freely roamed the garden, and a small stretch of boar-ridden woodland led us to a clearing by the lake, where our host, Magda, took us to watch the sunset.
We arrived in the nick of time: the sky had already begun to shed its blue coat, and dress in an orangy hue. The vast expanse of lake was home to a rich variety of birds, who busied themselves under the setting sun. We sat on the sandy shore, admiring the scenery, taking photo after photo and reflecting on the perfectly relaxing day.
As the sun went down, and the purple-shaded veil descended, we noted the best sunset of the trip and headed back to a log fire and a delicious meal at Frajda.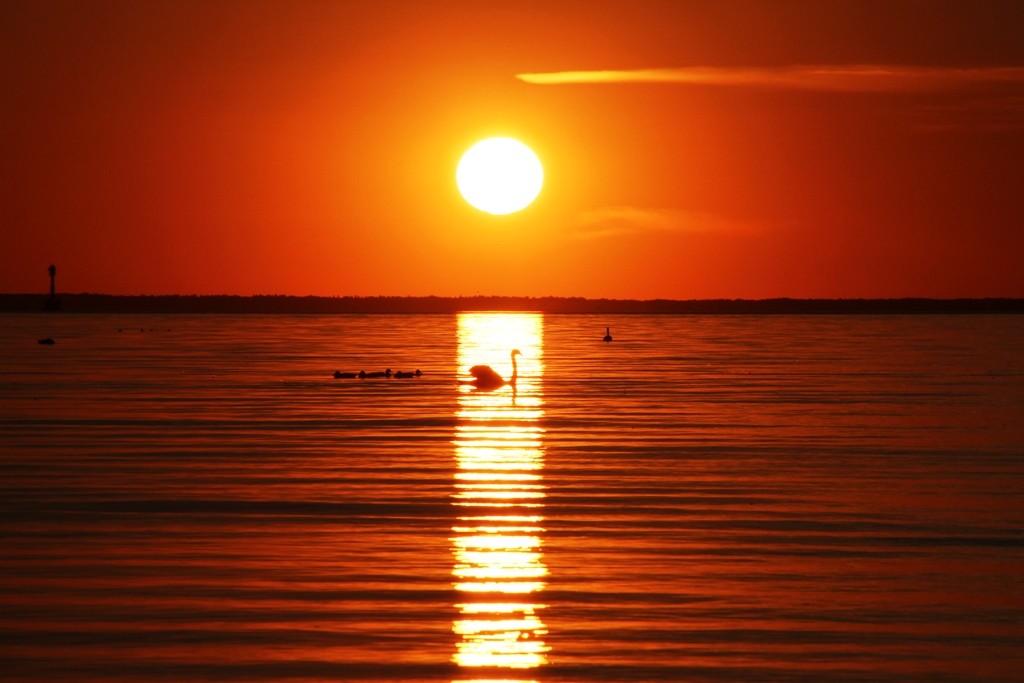 ---
Marcin's video from today: